Today 14th of Jan 2021
Decreasing Snowfall: Strong North-Westerly winds advect humid air towards the Alps.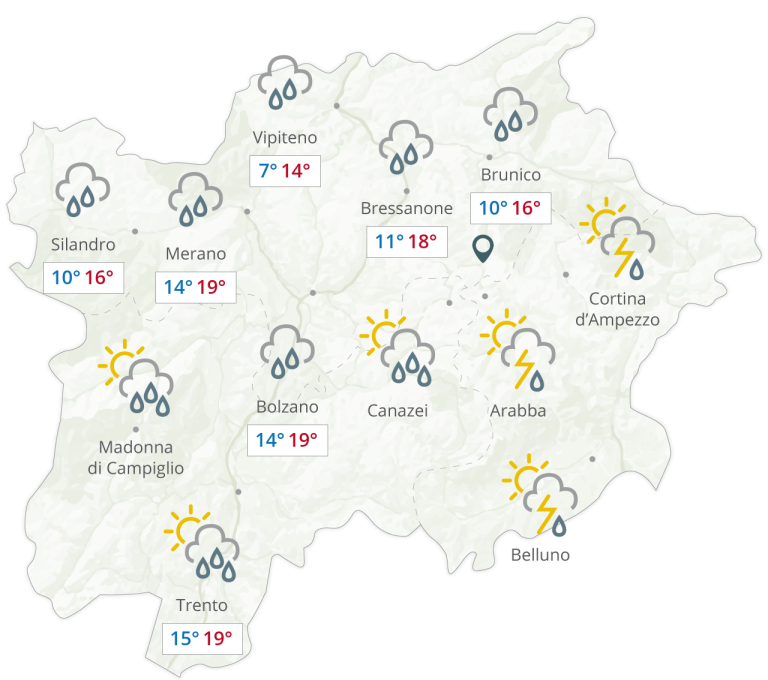 The weather
Dry conditions with North foehn during the afternoon. New snowfall during the following night in the western parts of the region. Maximum temperatures between -1° and +9°.
Mountain weather
In the afternoon less snowfall starting from the East.
Tomorrow 15th of Jan 2021
Sunny weather: Dry air masses will reach the Alps.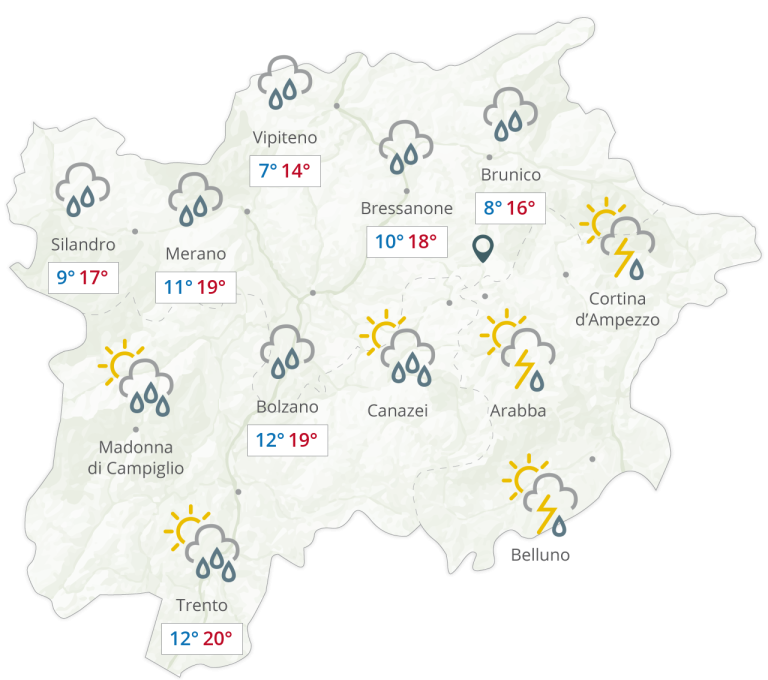 The weather
Light snowfall can be possible in the western part during the morning, in the other regions sunny weather. Top temperatures between -2° and +8°.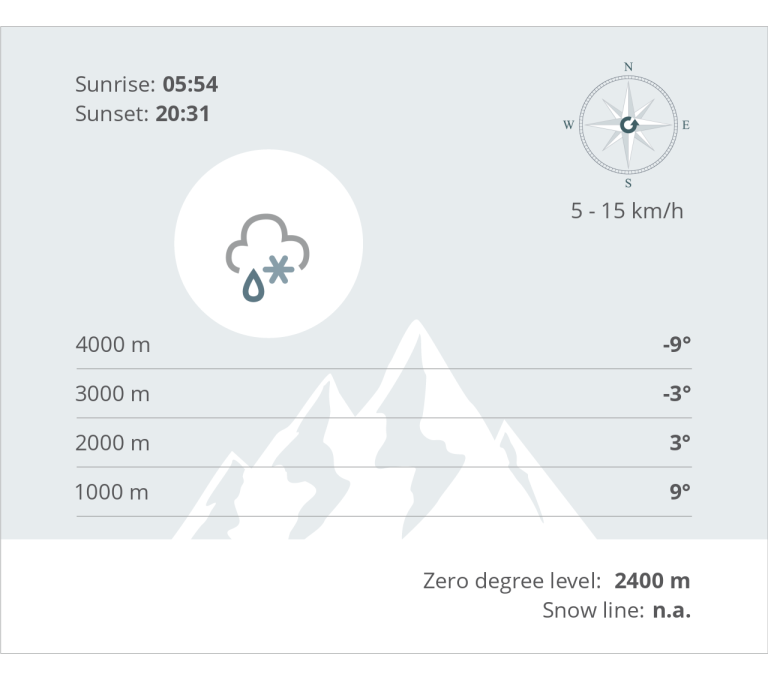 Mountain weather
Cloudy weather with light snowfall in the eastern parts. Sunny weather during the course of the day.

saturday
16
Sunny
max: 4°
min: -16°

sunday
17
Very cloudy
max: 4°
min: -17°

monday
18
Partly cloudy
max: 4°
min: -14°

tuesday
19
Cloudy
max: 5°
min: -14°
Unmissable occasions
Find your perfect special offer